Fortepianos, Period Keyboards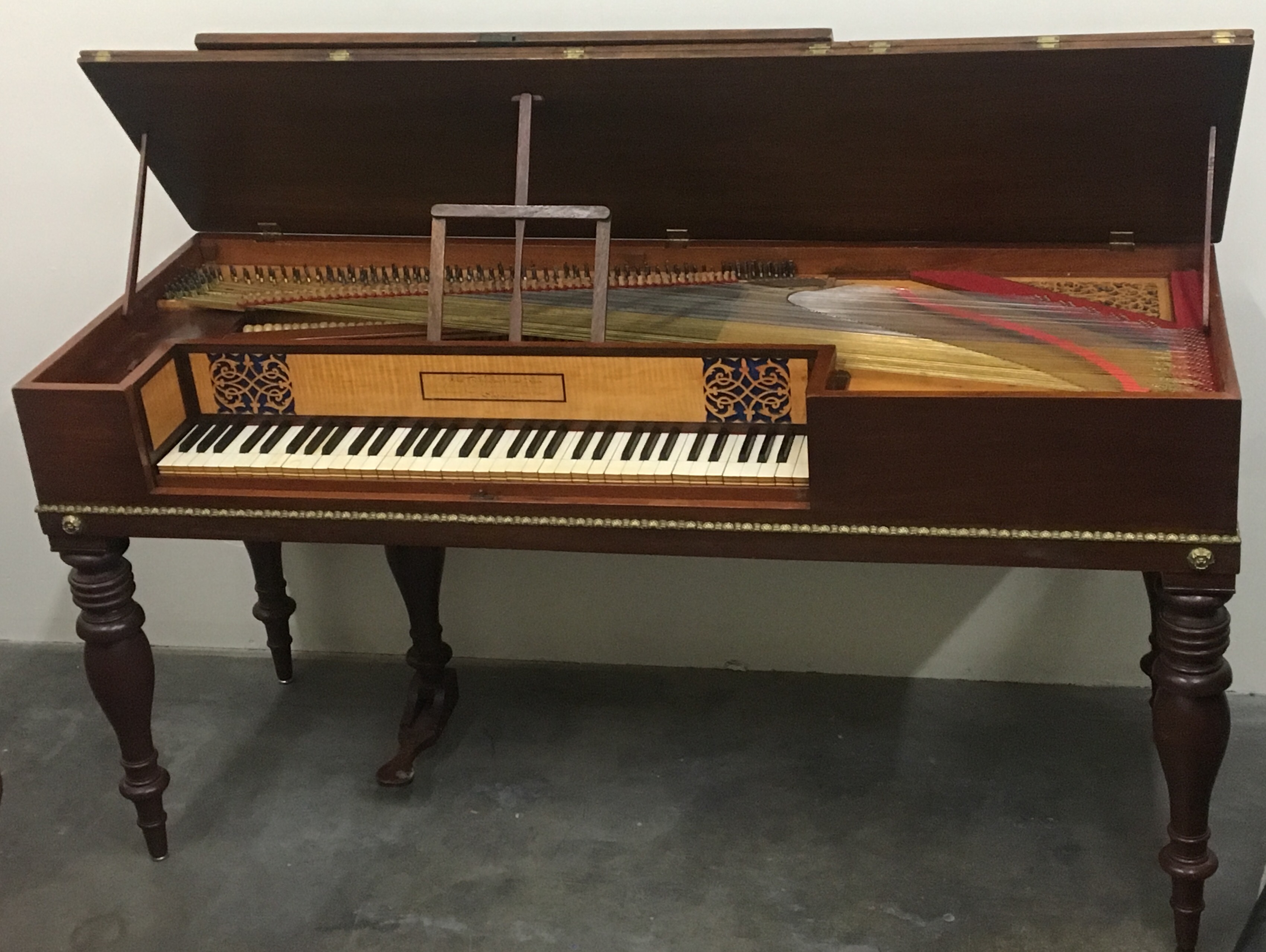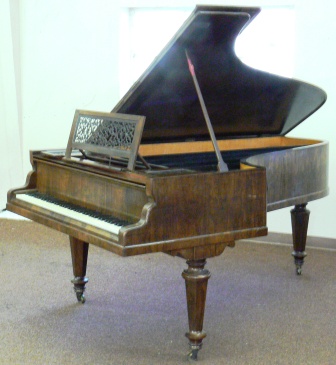 Shull Piano is proud to announce its Period Keyboard Sales and Service Department. With increased expertise as we support the work of the Period Piano Collection (Period Piano Center), we now announce this new department.
McNulty Keyboards: Shull Piano is the exclusive Los Angeles and west coast representative for the famous Paul McNulty Pianos of the Czech Republic. Paul McNulty builds a complete line of replica instruments from the earliest 18th century Viennese Stein to mid- and later 19th century pianos, including Streicher and Boisselot. We will take your custom order, track its construction and facilitate the delivery and service of your piano. See more at www.fortepiano.eu
Pre-Owned Period Performance Instruments
6' Paris Erard Grand 107472 ca. 1917 $12,995
photo forthcoming
This exquisite flat-strung instrument is in excellent service condition and appearance, and has considerable performance life ahead of it. The Erard's design was from the 1830s, and the conservative insistence by the company to continue its once-innovative designs make it possible for us to have these remarkable examples of mid-century esthetic. Recommended for the period performance of mid- and late-19th century piano literature through Debussy and Ravel.
7' Paris Erard Grand 39850 ca. 1867 $39,995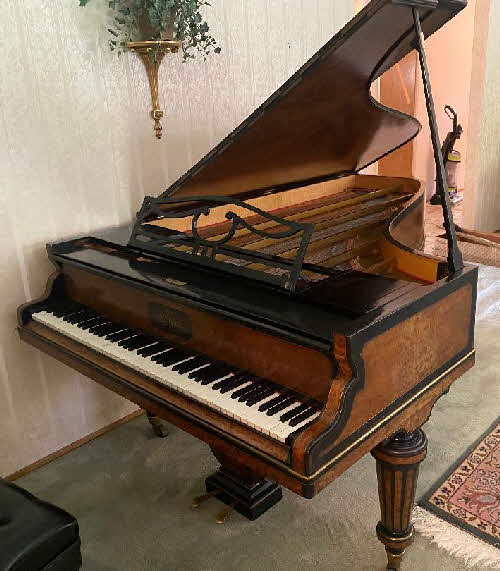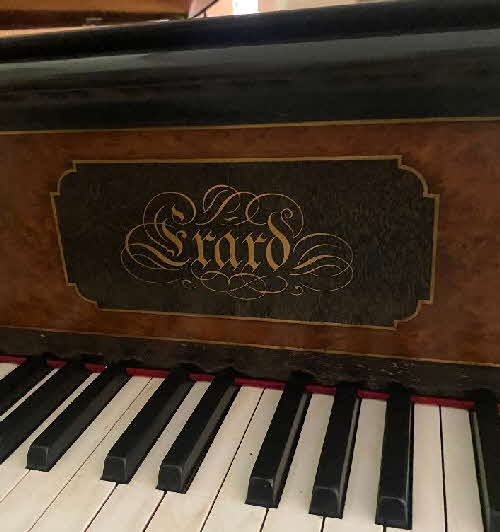 7' London Erard Grand,12908 ca. 1871 $39,995
This instrument was restored recently by another shop, and awaits some remedial repairs in our shop. Price includes these repairs. Hammers recovered, damper felt replaced, new strings and pinblock, refinished.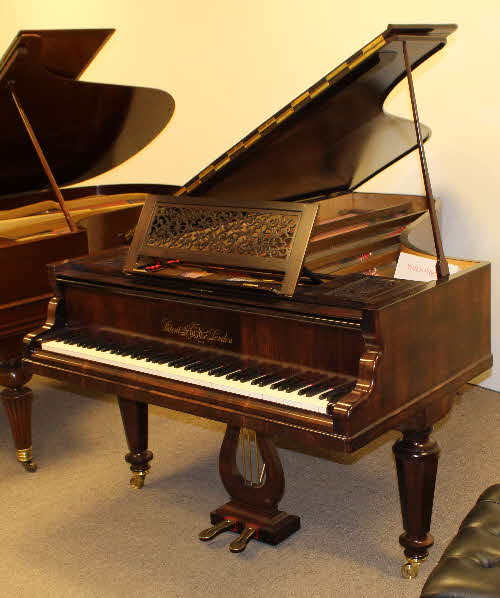 Two 8' 4" Chickering Grands style 33B and 33D ca. 1867 and 1870 $54,995
These flat-strung instruments represent the leading American concert grand of the time.
One is currently disassembled, with new bass strings and pinblock on hand. Originally had Brown action but this was disposed of before our acquisition. It will receive a modern Erard-Herz action. Rosewood
The other is intact but awaiting repairs, including cabinet and pinblock consolidation. It is clear that this will be a wonderful piano. It's Brown action is completely intact. Rosewood.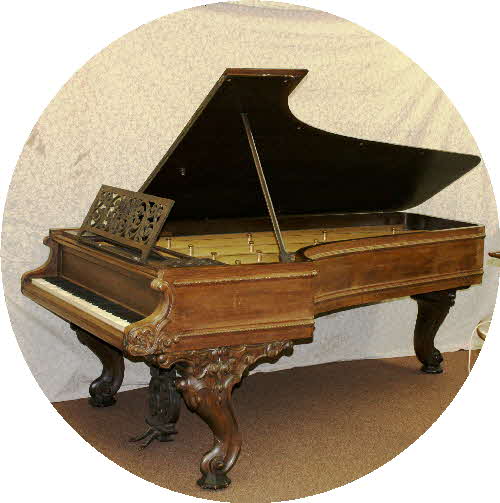 6' 4" Chickering Grand Style P, scale 109, #77905 1889 $17,995
This tonally exquisite Chickering has in the past receive restringing and refinishing, with a modern medium walnut color over the rosewood veneer. Price includes new hammers and Brown action restoration.
.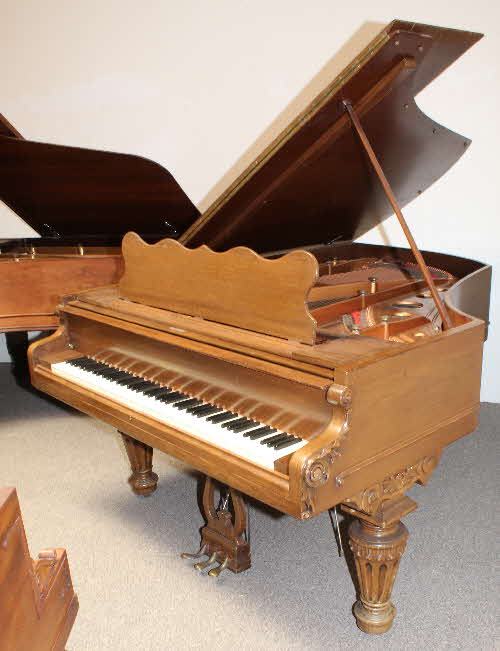 6' 4" Chickering Grand Style P, scale 109C, ca. 1890, $17,995
Also tonally exceptional, it was restrung and given new hammers by the Pacific Piano shop in 1960. In 2018 it received a Brown action restoration with new spring cords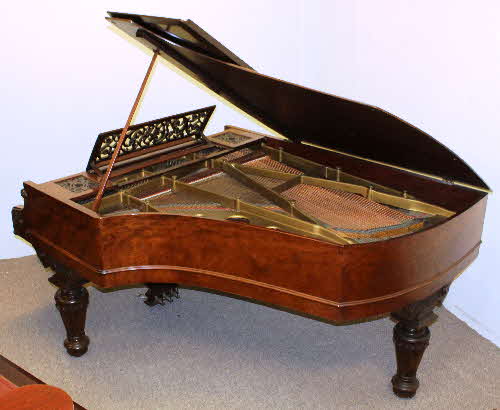 6'3" Knabe Grand 33xxx 1890, Oak Cabinet
$49,995
The Knabe grand of the late 19th century is one of the finest pieces of craftsmanship and musical beauty, but it also is exquisitely pleasing to the eye. This instrument awaits a selection of interior work; we have just completed a restoration of an indentical piano which can be seen upon request.
.
Period and Antique Piano Service
We are able to tune and service most vintage pianos and harpsichords, including English, French, Viennese and square pianos. The price of service is individually estimated.
We are able to perform restorations and restorative conservations on vintage instruments. Please contact us for more information.